Journey to The Redwoods & Mount Shasta
California, USA
September 7-15th , 2019
Travel is a way to step out of your every day life and experience a sense of presence and wonder. It's a magnificent training tool for mindfulness and an opportunity to experiment with trying different lenses on for viewing the world.
All that's required of you is showing up.
Mount Shasta
Mount Shasta has a beautiful energy that seems like paradise to me. The signs downtown say "Where Heaven meets Earth." It's a place that brings a sense of inner peace and calm and the answers to the questions you're seeking. Mount Shasta is in fact an energy center of our Earth. Chakra's of the planet are points where energy is coming in through energy vortexes. You may have heard of energy vortex's in Sedona - there is an overlap from Sedona to Mount Shasta that creates a vesica piscis sacred geometry symbol.
The headwaters for the Sacramento River is in Shasta and that tends to be a site people want to visit. Another sacred spot is Panther Meadows which will likely be open and full of flower when we arrive! There are waterfalls, and hikes, and all kinds of adventures waiting for you here!
Come and feel for yourself and see what you notice. Do you feel more grounded and one with yourself? Do you feel more connected to the higher intelligence and wisdom available to you? We will get to explore the many energy vortexes that are available in this area - you'll even notice that the trees are twisted!
Another interesting thing to note about Mount Shasta is that it is considered the holding place of St. Germain which is the violet flame and the I AM presence. It's a place to heal and regenerate and go to whatever that next level is for you.
When I recently visited here it was amazing how serene it felt - it was almost like a homecoming. I would love to witness your experience as you explore all that Mount Shasta has to offer!
The Redwoods
Experience the magnificent grounding and deeply giving powers of the Redwood trees. These ancient trees are an access point for healing at the root – or foundation – of our energy system, our spines, and the fears in our lives. These trees have been around for 1,000's of years have many things to teach us. Sometimes they will even communicate with us! Trees breathe in the opposite fashion we do, so one of the ways we can communicate and feel each other is through the breath. I've also been taught a communication tool from the tree whisperer.
Healing of the root or base energy center has to do with the basic things in life such as survival. Because it has to do with survival it means it's also related to money. And, since we are mammal it can relate to fears of not being accepted or belonging, social or other anxieties, and afraid of being anything less than perfect. Many of our deepest wounds reside here and you have the opportunity to shift and heal as much as you are ready to on this trip.
Redwood trees are deeply rooted and grounded into the Earth, yet they reach upwards towards the sky and the heavens. These magnificent trees have their own stories to tell, if you'll take the time to listen. On this trip I will open and hold space for you to connect with these trees and the surrounding spirit of nature. Take time to fully land and be in your body in a way that feels safe – a coming home. Creating a body that can feel like home to live in.
Magic is everywhere if we have the eyes to see it.
Journey with me to California to witness magical moments and connect with the part inside of you that is asking you to go.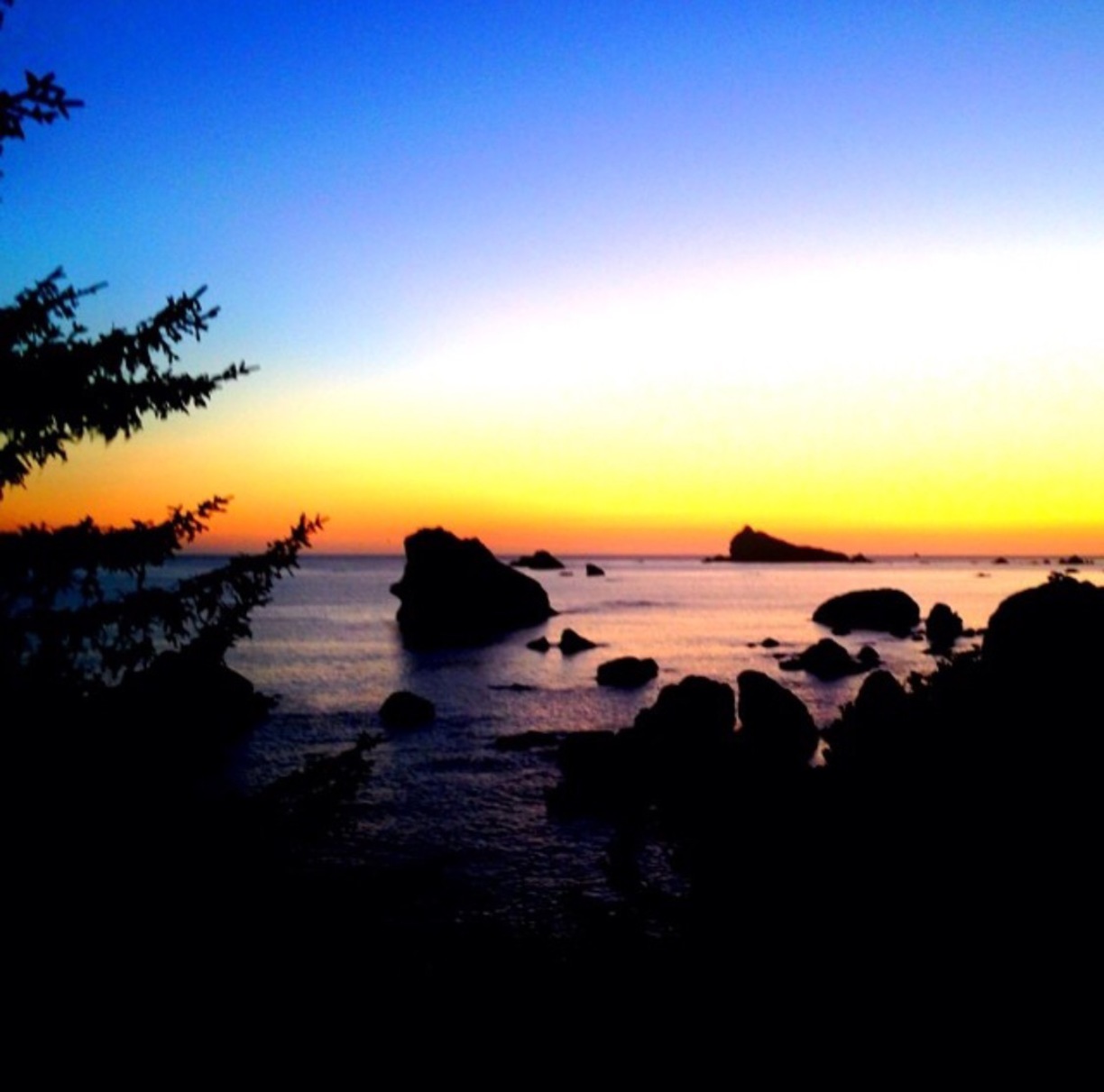 Get Grounded & Connected
Being grounded means being able to be in your body and feeling comfortable there. Grounding happens when there is a flow of energy from your mind, to your heart, to your body. It's the opposite of feeling anxious or stressed. It's calming and soothing.
Connecting means to your higher self - to your longings and desires that are part of your blueprint - and to that intelligence that teaches us through nature.
Itinerary Outline

Saturday September 7th
Travel day to Redding airport where we will pick you up and transport you to Mount Shasta. There will be a welcome activity to begin this journey as a harmonious group! Sleep in the gorgeous Shasta energy for 3 nights!
Mount Shasta: Stay in a quaint Victorian home in the heart of Mount Shasta surrounded by 170 rose bushes, many perennials, a gazebo, and 2 koi/lily ponds.
Sunday September 8th
Start the day with a morning group activity (this can include: guided meditations, energy healing sessions, mindful movement, yoga postures, chanting). Visit the Sacramento Headwaters - some people come here and fill bottles of water because of the purity and the energy it holds. In Dr. Emoto's book on "The messages in water" he took photos from the water here and it looks very similar the crystalline structure of the water in the Chalice Well Garden in Glastonbury. a sacred site. Have some time to stroll around this quaint and unique town. Hike Mount Shasta to Panther Meadows and enjoy a flower ceremony.
Monday September 9th
Enjoy day 2 at Mount Shasta including a trip to the gorgeous Sisson Meadows where I will offer some morning mindful movement. Today we will explore a waterfall that you can actually go behind! Enjoy the art of making and joy of wearing flower crowns. We will also have the opportunity as a group to do the meditation on twin hearts and bless the earth. Explore deep inside the earth on the Caverns tour. This tour includes a boat ride across Shasta Lake, a bus ride up, and then time to explore the caverns.
Tuesday September 10th
Participate in a native american healing tradition at Stewart Mineral springs where you will be able to soak in a mineral springs tub followed by a plunge in the river! Drive the scenic drive to Ashland & Grants Pass, Oregon. We will be staying on the Rogue river and will be there during salmon spawning season! Salmon are amazing how they swim upstream and they are a symbol of rebirth, happiness, eternal life and femininity.
Wednesday September 11th
Take the scenic drive to Northern California as we make our way to Crescent City. Check out Jedediah Smith Redwoods State Park, the Smith River, and perhaps even some swimming holes. Maybe you'll be able to see the infamous banana slug in the Redwood forest! Enjoy views of the Pacific Ocean this evening and feel how the land and the air has changed and what the ocean breeze is blowing in. Care to participate in a sunset beach dance party!?
Thursday September 12th
Drive further south on Redwood Highway - make scenic stops along the highway as desired (including the scenic overlook at Patrick's Point, a popular wedding site) and go to the Eureka/Humboldt area. Wonder around the woods of the Headwaters Forest Reserve and spend time with the Redwoods. As the sun is setting over the Pacific ocean, kayak or Stand up Paddle Board around in the Humboldt Bay. Paddle around Indian Island to see the egret rookery or along the water trails of the Humboldt Bay National Wildlife Refuge.
Friday September 13th - full moon!
Continue to the journey of the Redwoods by going further south and visiting the famous Avenue of the Giants. This stretch of Redwood forest has some landmark trees and we will even be able to drive THROUGH a tree!! Spend time feeling and communicating with the trees and all they have to offer. These ancient trees have been around for 1,000's of years! They carry a lot of wisdom within them…and maybe they will share with us :)
Saturday September 14th
On the final day create a mandala as a farewell and blessing to the earth. Enjoy the ride back to Redding, CA. where we will have a farewell dinner and group closure.
Sunday September 15th
Travel day from Redding airport back to your final destination. Transportation to the airport will be provided. This is not the end - it's the beginning of a new way of Be-ing!
***This itinerary is a guideline and is subject to change at any time. As we are on this journey we want to leave space to be able to go where the magic is and experience the moment.
Pricing
Price includes all park entrance fees, 5 breakfasts, lodging, and pre-arranged events and activities during the trip. It does not include transportation to and from Redding, California or food. Because of the many different styles and restrictions of peoples diets, it is best to have food be on your own. There will also be some thoughtful gifts that you will get to take home with you as memories of this journey you had the courage to go on!
Price for shared rooms: $1,750 paid with a check or $1,799 if using a credit card for processing fees
Price for single room: $2,500 paid with a check or $2,575 if using a credit card for processing fees
NOTE: You do not need a roommate to choose the shared room option. If you do not have a roommate, I will assign a roommate. If you do have a person you'd like to share a room with, please provide their name when registering.
Registration & Deadlines
just 3 spots left!!!
Registration & Deposit deadline: August 24th, 2019
Payment deadline: August 31st, 2019
Registration includes a $500 non-refundable deposit (credit card okay) that reserves your spot. Full payment of the trip must be made by August 31st.
Once you book your flights/arrange your transport to and from Redding,CA (RDD) please share with me so I can coordinate schedules and arrange airport transport.
I am SO looking forward to sharing this journey with you!
Getting There
Arrange travel to Redding California. You may fly into the Redding Municipal Airport (RDD) or you could fly into Sacramento International Airport (SMF) and arrange transportation to meet us in Redding, California.
What to Pack
In addition to the things you'd normally pack for a trip….please consider bringing
Comfortable shoes for walking & hiking

Swimming suit

Rain coat

Water bottle
About Gretchen
I care about our world and I care about our future. I recognize the connectedness of us all and passionately inspire people to take action towards the lives they Hope for.
I passionately work with people bringing depth and devotion to transformation and healing.
I'm the founder of Upside Life, and I've been a coaching in various ways for 16 years –
I was first introduced to being a leader as an elite level athlete and later coach and have since become trained in numerous different energy medicine modalities, sound healing, Brainspotting, trained in yoga in India, was one of the first 100 people in the world to be trained in Trauma Center Trauma-Sensitive Yoga, and deepened my practice through my constant devotion to studying, learning, and growing. All of these teachings and ways of being are integrated for supporting people not just on the level of mindset and thought processes, but also deeper healing and integration on a multidimensional level. It's whole person healing process to come into awareness of wholeness.
I'm an active student of the transformation process, and am constantly seeking to understand the deeper systemic and ancestral implications of the individual and group challenges we face today, weaving those considerations into the transformational process.
By saying yes to this journey, you are putting yourself in a beautiful position to have your life and being grow in wonderful ways. You'll receive the support and guidance, all in an environment that naturally draws you towards a deeper connection with yourself and our world.
This is an invitation to soul nourishment and devotion to your growth.
Will you join us?
Meet Phil - support
Phil is passionate about the healing process and supporting people to reach their highest level of healing. He has been drawn towards helping people since the third grade when he decided his goal was to become a doctor.
Phillip is a medical resident at Sky Ridge Medical Center in Lone Tree and practitioner of many different energy healing modalities. He was a Osteopathic Principals and Practice Pre-doctoral fellow at Rocky Vista University, did a month long practicum at the Arizona Institute of Integrative Medicine, trained with a Taoist and Buddhist Grand Master in Ibiza Spain, and has been trained in Reiki, Pranic Healing, Biodynamics, and Osteopathic Manipulative treatments.